French Polishing in London & Surrey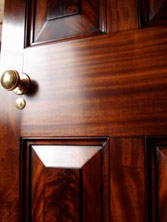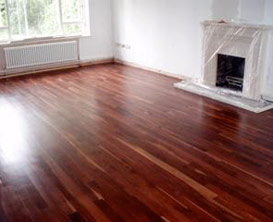 Over 25 Years' Experience
At J M French Polishing we have a wealth of experience and skills gained over more than 25 years working for the antique trade, the commercial sector and private clients. We undertake jobs of all sizes: from a piece of antique furniture or a modern boardroom table, to architectural fixtures like staircases, doors and panelled rooms. We also sand and re-finish wooden floors.
A Personal, Professional Service
At J M French Polishing we pride ourselves in providing a personal service, with all the care and attention you would expect from a small business. We are fully insured.
When calling us you will receive advice from a qualified tradesman, followed up with a free call to your home or place of business. Once options have been discussed as to the best method to apply to your job - whether it is a dining table, wall panelling, a staircase, doors or floors - we will provide a free estimate.
What We Do
We specialise in on-site polishing and cover London and Surrey. Services include:
Traditional Hand-finished French Polishing
Colour Matching
Sympathetic surface and furniture restoration
Oiling and Hard Waxing
Interior and Exterior Varnishing
Modern Lacquer finishes
Decorative Finishes such as Liming
Repairs to Lacquered Surfaces
White Heat Mark and Water Damage Removal
There are sometimes several options and choices regarding the finish of your job. J M French Polishing are qualified to offer suggestions and information on all finishes regarding their durability and colour, and can also offer up to date product knowledge.
What is French Polishing?
French Polishing is a process, not a material. The material is shellac which is a resin secreted by the female Lac beetle to form a cocoon in trees in India and Thailand. It is dried into flakes and then diluted into alcohol to make a liquid shellac.
The wood finishing technique of French Polishing results in a high gloss surface achieved by applying many layers using a rubber pad (made from wadding and white linen). Different sheens of finishing can be achieved using fine wire wool to matt the surface or waxing to achieve a satin finish.
Although French Polish is sensitive to damage and modern lacquers are more durable, it is easier to patch repair French Polished surfaces and blend into the existing finish.
» find out more about French Polishing and Shellac
Modern Lacquers
Cellulose lacquer is a hard, fast-drying nitrocellulose based material that is replacing French Polish in the furniture manufacturing trade. It is designed to be sprayed, but through years of experience we have perfected the skill of brushing lacquer, so we can bring this modern hard-wearing material to your home or site to polish architectural woodwork or furniture.
Oiling
Oil is a natural product and penetrates the wood to bring out the natural colour and enhance the grain. Oil protects the timber from within and (when using a matt oil) can give the surface an invisible protection. It is a great finish to apply to kitchen work surfaces because it is micro-porous. This means it does not crack, flake, peel or blister - and it is water and dirt repellent. It will even resist wine, cola and food colourings.
We are delighted to offer a free estimate and advice on all options available - just call 07748 337 052