Staircases, Banisters and Hand Rails
We have been receiving very positive feedback from the commercial and public sector regarding our staircase and banister rail polishing service; we are adapting our hand French polishing skills to site work with great results. From a domestic household banister rail to a commercial staircase in a hotel, we have the tradesmen to finish all sizes of jobs.
Hand rails / banisters polished, restored and coloured
The hand rails pictured have been re-polished or restored to either their original colour, or coloured to the customer's specification to match or compliment a more modern decor. We can traditionally hand finish and wax or finish in a modern durable lacquer. All colours and finishes are discussed with the customer and we are able to achieve whatever finish is desired. We can stain soft woods to match hard woods, and finish either with traditional French polishing or lacquering with modern finishes and colours.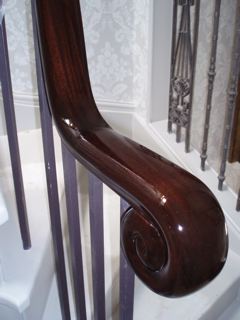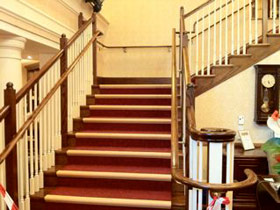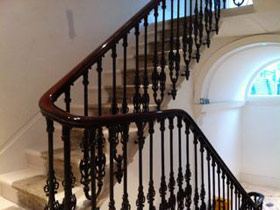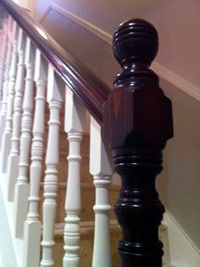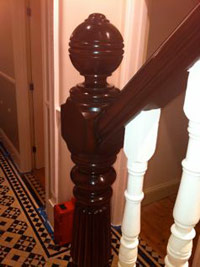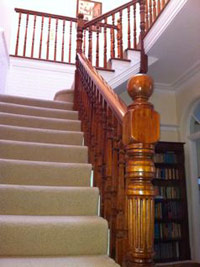 Mahogany staircase and banisters French Polished
This Victorian mahogany staircase and banister on three floors and landings was stripped back, stained with a rich mahogany oil stain and then French Polished. Great care was taken not to damage the newly painted spindles.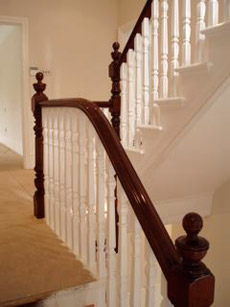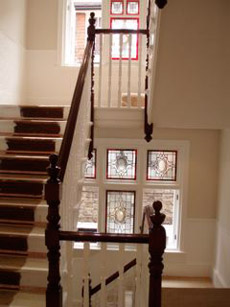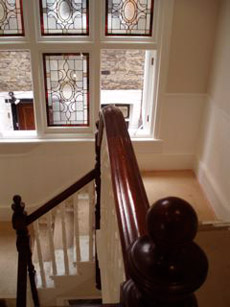 We are delighted to offer a free estimate and advice on all options available - just call 07748 337 052