Other Services: Case Studies
Colour Matching
Our craftsman are highly skilled wood finishers with extensive experience in colour matching. Using stains and pigments it is possible to offer the customer the option to match any piece of furniture in the room.
This bespoke fitted wardrobe was coloured and polished to match the customer's exisiting chest of drawers.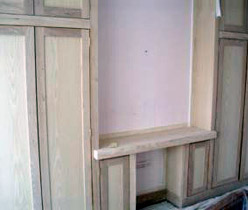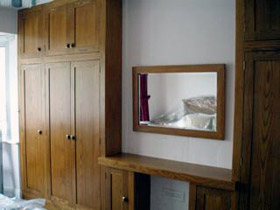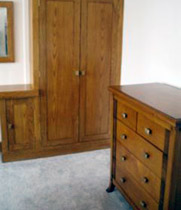 Maintenance
J M French Polishing have been providing an ongoing maintenance service for this Surrey based business for the past five years. The modern offices are alongside a mansion house, and all furniture in the house and offices is maintained to a high standard; we make good any damaged surfaces, and wax to protect them.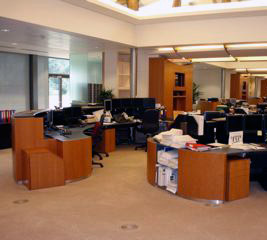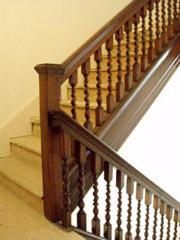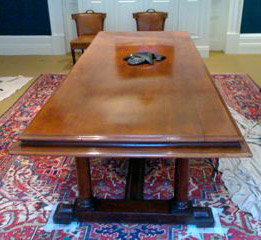 On Site Polishing
Our craftsman take great care and are fully insured to work on site. These tables were stripped, sanded and polished on-site at a care home for the elderly with minimum disruption to the residents.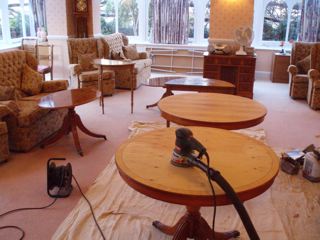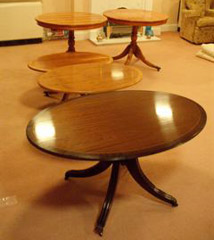 J M French Polishing visited this corporate client outside office working hours in order to undertake the work without affecting staff. Our polishers took great care to control dust using extraction units. These modern walnut tables had faded unevenly over time. They were stripped and sanded back to the original colour, then hand finished with a durable lacquer.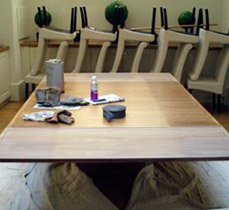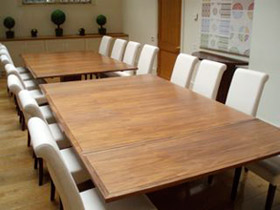 We are delighted to offer a free estimate and advice on all options available - just call 07748 337 052