Floor Sanding, Polishing & Restoration
At J M French Polishing we use modern equipment to achieve up to 98% dust free sanding. We're different to other floor sanding companies because we have the skill and experience to restore old floors using the same methods used to restore antiques.
Our craftsman will discuss the job in hand carefully with you first and advise on the colours and finishes available. The lacquers we use are water based, quick drying and odour free.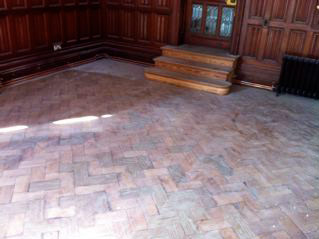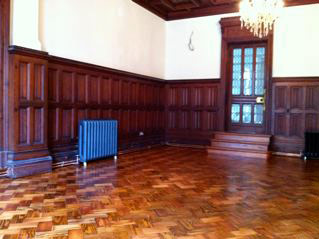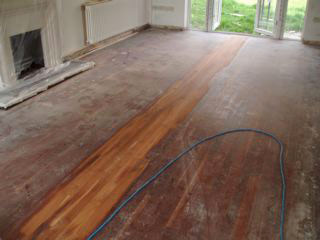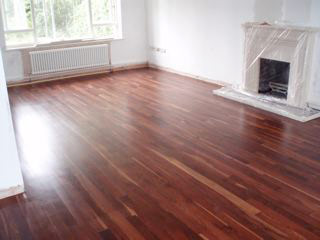 A diverse range of skills for both antique and modern floors
Recent years have seen our floor sanding service really take off. As we offer the full spectrum of wood finishes, our customers are more comfortable using one company to do all the different polishing jobs they need.
We can take on projects from an entire modern penthouse floor finish to a beautiful old oak herringbone floor (where great care and attention was needed when preparing and sanding the floor before re-polishing to its former beauty).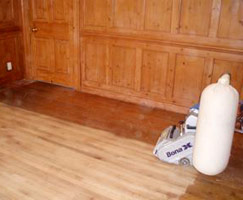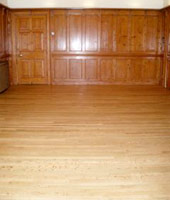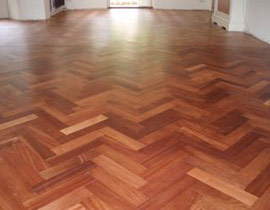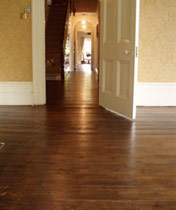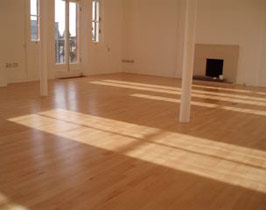 Parquet flooring sanded and lacquered to reveal its original beauty
Comprising two rooms and a hallway, this floor had many years of old varnish on its surface and was completely discoloured. The floor was first sanded to remove old varnish and to level the uneven surfaces. It was then re-sanded (with a Lagler Trio sander) to remove the cross-sanding marks. Last the floor was sealed to hold its natural golden colour and finished with two coats of satin Bona floor lacquer.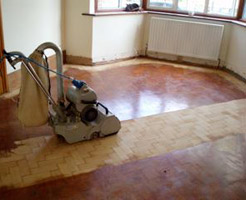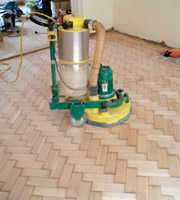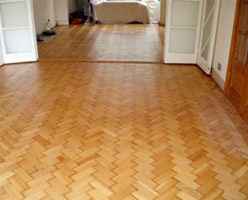 An antique oak floor lovingly restored by hand
The case study below shows oak floors in a 400 year old Grade II listed building. Sanding these floors was not an option, as age and patination needed to be considered, in order to sympathetically restore the floor. Instead, we hand-stripped and washed the floor with meths to maintain its beautiful colour. It was then sealed and coated with a stain floor lacquer to give a subtle sheen.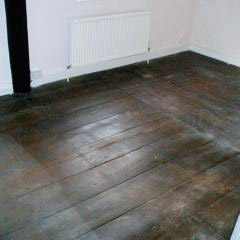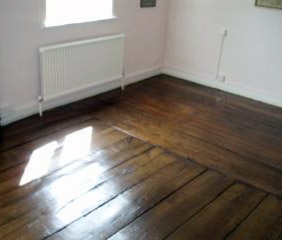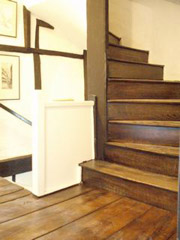 The floor also had some old filler repairs. We were able to disguise these marks using colours to match the existing wood.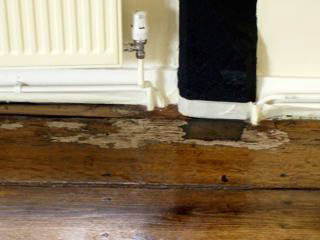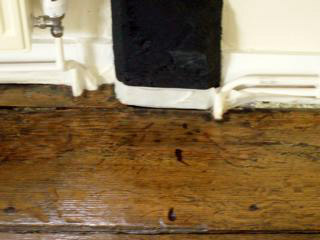 We are delighted to offer a free estimate and advice on all options available - just call 07748 337 052