On Site French Polishing & Renovation Work: Case Studies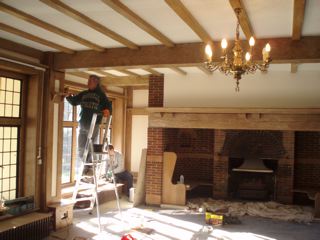 Oak beams and window frames modernised
The last few years have seen JM French Polishing increasingly working for interior designers and architects.
We are now called in on a growing number of projects in the London area that involve renovation and re-polishing of all the woodwork, top to bottom.
The photo to the right shows one such project, where we stripped all of the exposed oak beams and window frames in this property and then lime washed the wood to a modern finish.
Modern finishes
Liming is a finish that was very popular in the late 80s and early 90s and is making a comeback.
Over the last few years we have been approached by a couple of customers to lime; one job involved liming old pieces of furniture, and the other to lime all of the oak beams and exposed wood work in their manor house in Epsom, which completely transformed the interior from an old to a modern look.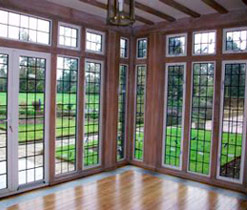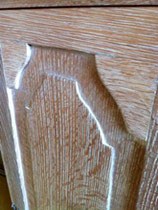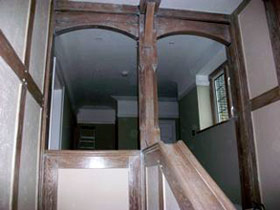 We are delighted to offer a free estimate and advice on all options available - just call 07748 337 052